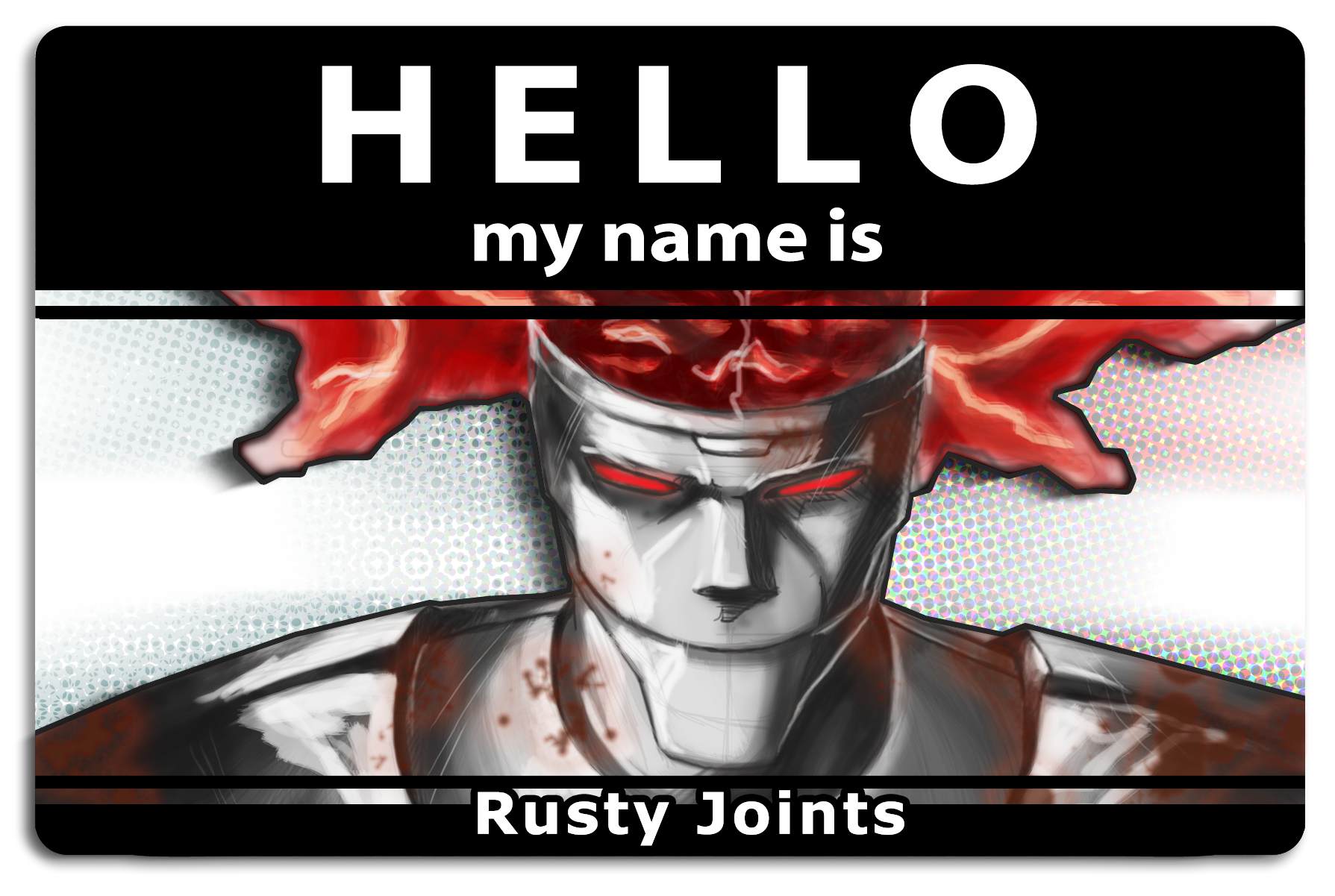 This is the design for the "Hello My Name Is Rusty Joints (Name Tag)" sticker.
It was done in 2010 for the release of the first Rusty Joints instrumental album: Conceptte-Tape BETA.
The first Rusty sticker done. It was screen printed on vinyl.
Those 10 big ones we're done to promote a follow up album: Chaos Plays The Notes.
Go ahead and scan that QR code right here from your screen, and see how it sounds.