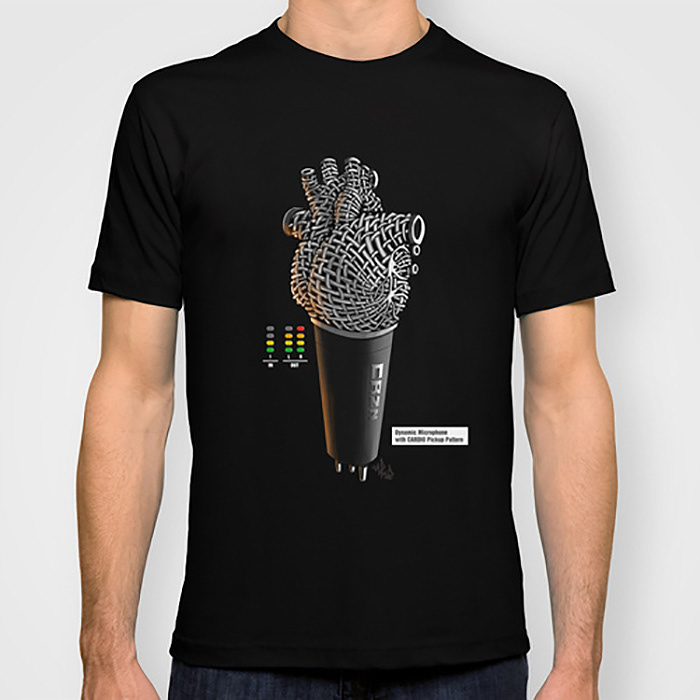 The CRZN available on an American Apparel Tee.
You know you want one. :-)
Available on multiple shirt colors.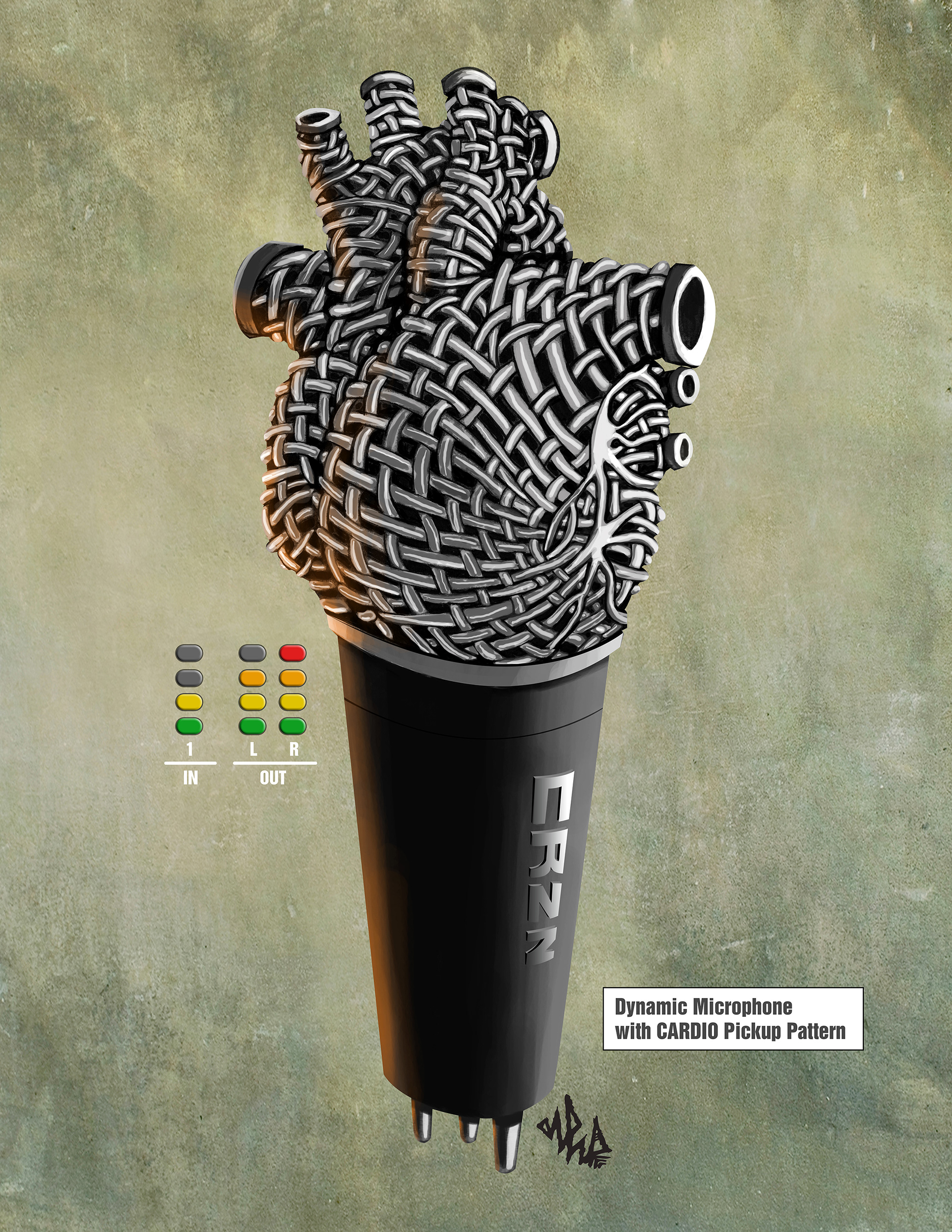 The mic represents music.
Making music, and/or just the love of music.
Music is life.
Music from the heart.

The Mic is the shape of the Human Heart, representing how much music means to people.
This mic has a Cardio pickup pattern, where a typical dynamic microphone would have a Cardioid pickup pattern.

This design should especially resonate with vocalists.

Positive Energy to You!
ZAP!